6 Must-Do Queenstown Festivals and Events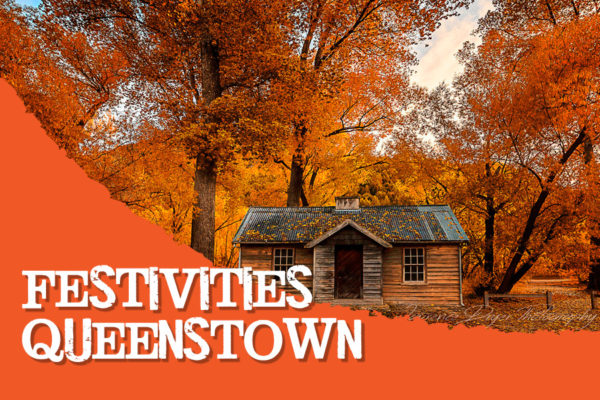 Queenstown has an abundant assortment of exciting and fun things to do during your visit that you can fit in around your adrenalin activities. Check out our list of 7 Queenstown Must Do Festivals and Events for 2017.
Queenstown Night Noodle Market
When: 19th – 23rd April
The Night Noodle Market came to Queenstown for its debut last year and due to its popularity, this delicious and highly enjoyable event will be back for Round Two in 2017!
The Queenstown Night Noodle Market unearths the locals, brings in tourists, and also food fanatics from far and wide. We promise there will be more than just noodles at the Night Noodle Market. Last year, the array of Asian cuisine styles was abundant!
---
Akaroa Arrowtown Autumn Festival
When: 20th – 25th April
The South Island and Arrowtown, in particular, is struck with incredible autumnal bursts of red and gold during autumn and what better way to celebrate than with a festival! Join the following and take part in the many competitions, workshops, exhibitions, markets, and guided tours.
As the Autumn Festival falls over ANZAC Day, there is a free RSA service incorporated into the schedule of events.
---
Luma Southern Light Project
When: 2nd – 5th June
Luma Queenstown is an arts and culture festival right here in our very own Queenstown Gardens! As this event comes alive at night, it's perfect for an activity to do after work or to end a day of adrenaline activities. Best of all, it's free!
---
Queenstown Winterfestival
When: 22nd – 25th June
Queenstown Winter Festival has been claimed 'biggest winter party in the Southern Hemisphere' and we firmly agree! Winterfest kicks off winter in Queenstown like no other party ever before. With an action-packed and colourful lineup of activities over four days, there's always something going on to keep you interested.
---
Gay Ski Week
When: 2nd – 9th September
If you love to party, dance, board or ski, you definitely can't afford to miss Queenstown's most colourful event of the year.
Fancy dress is a must for both on and off the slopes, getting involved in foam parties, pool parties, or karaoke before venturing off for more after-dark revelry within the streets of Queenstown.
---
Queenstown International Marathon
When: 18th November
The Air New Zealand Queenstown International Marathon is a huge drawcard on the event calendar. It's not just about the running either. The after entertainment schedule is one to not be missed!
Let us know when you're here to do some adrenalin activities. We've got the jet boating sorted!